Our theme in Social Studies this month is "Eric Carle".
We will spend the next three weeks looking at some of his most famous books and examining his style.
First, we needed to learn a little bit about the man behind the books.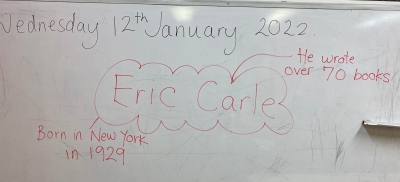 Wow! That's a lot of books.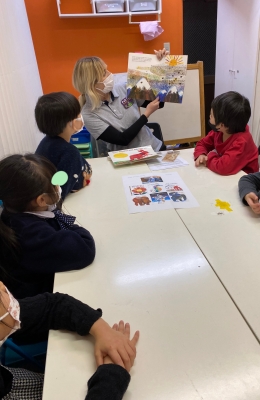 We decided we needed to look up close at some of them.
We looked at how colorful they are and talked about the drawings we saw.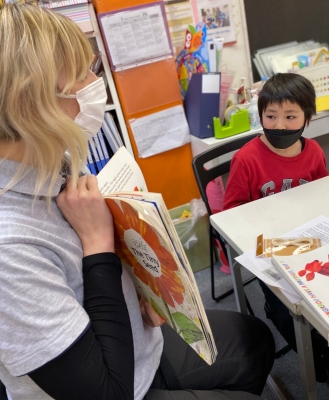 We focused in on one book in particular.
We looked at each page one by one.
"Wow! It's so colorful."
Then we read "Brown Bear, Brown Bear, What Do You see?"
We wanted to focus on the rhythm, so we used a digital read-along.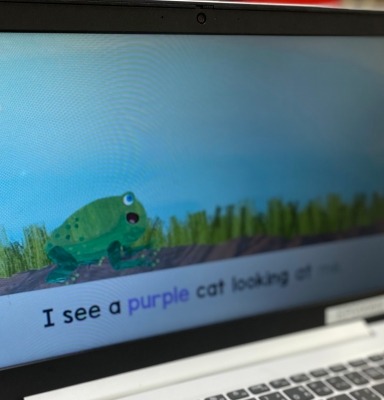 After each page, we repeated the same line again and again.
"Brown Bear, Brown Bear, What Do you See?"
"I see a…"
After reading the book, we discussed all the colorful animals we saw.
There was a brown bear, a yellow duck, a blue bird…
There were so many colorful animals!
We decided to play a fun game to remember those animals and our key phrase.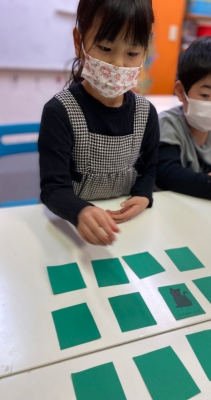 We played a matching game!
Students thought hard about where the matching animal could be.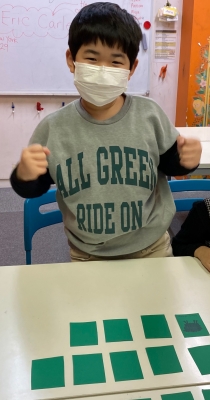 They were very excited when they found the one they had been searching for.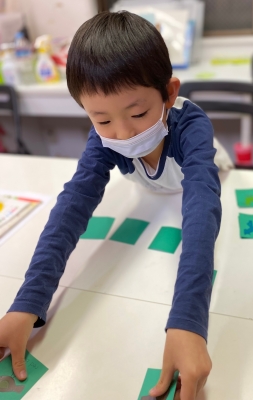 You found another pair!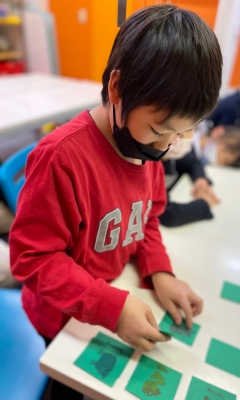 Let's count how many we found.
Wow! Everyone made so many pairs.
I can't wait to see what book we will read next week.
~Alita~